How to style your Gallery Wall using black and white frames
Gallery walls are a great idea to showcase your passion and love for art. Framing pictures and putting them up can make your house look homey and artistic. However, colorfulness is not for everyone, and that is where black and white frames come into play. Plain black and white frames for your art on a gallery wall can make your wall chic and minimalist while still allowing you to make a statement and show your love for art.
As the minimalist trend is rising, people are drawn towards the black and white colors as they are easy to style and look fabulous at the same time. Black and white frames work with any colored wall, and you can change up the setting to enhance the mood and feel of the place according to your liking without making drastic changes if you follow this palate.
Black and white frame
Black frames are great to capture your black and white art. They look amazing on white or any colored wall. Your photos, travel photos, or any art piece you like would be given a new life in a black frame. All black-framed walls can be styled by adding different sizes of frames on a white wall, add some green plants to the scene, with black furniture, and you are good to go.
As stylish and all-black framed wall sounds, all-white framed walls are just as impressive. White frames work amazingly with colorful photos and pastel-colored walls. They can be paired with white or gold furniture. They also work well if you are looking for the rustic cottage look, with exposed walls and wooden furniture.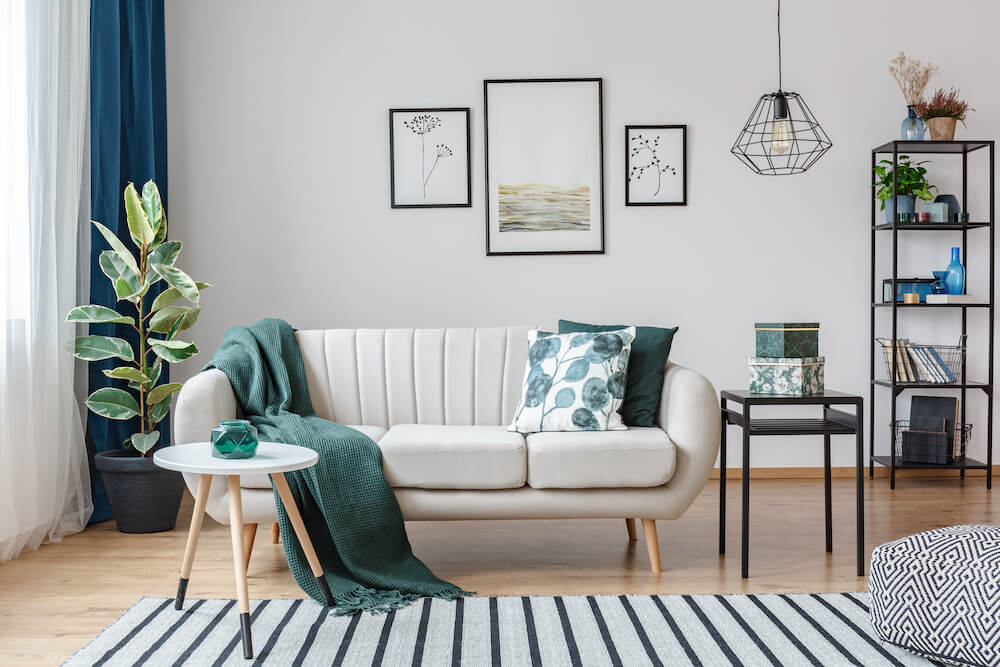 Why use Black or White
Why these two colors when there are a plethora of different gorgeous colors? That is because you never go wrong with these two colors. They are a dream combination for a minimalistic look to make your place look modern and chic. Black and white walls are a classic way of styling your home, and they make the art look sharp and clean on a wall.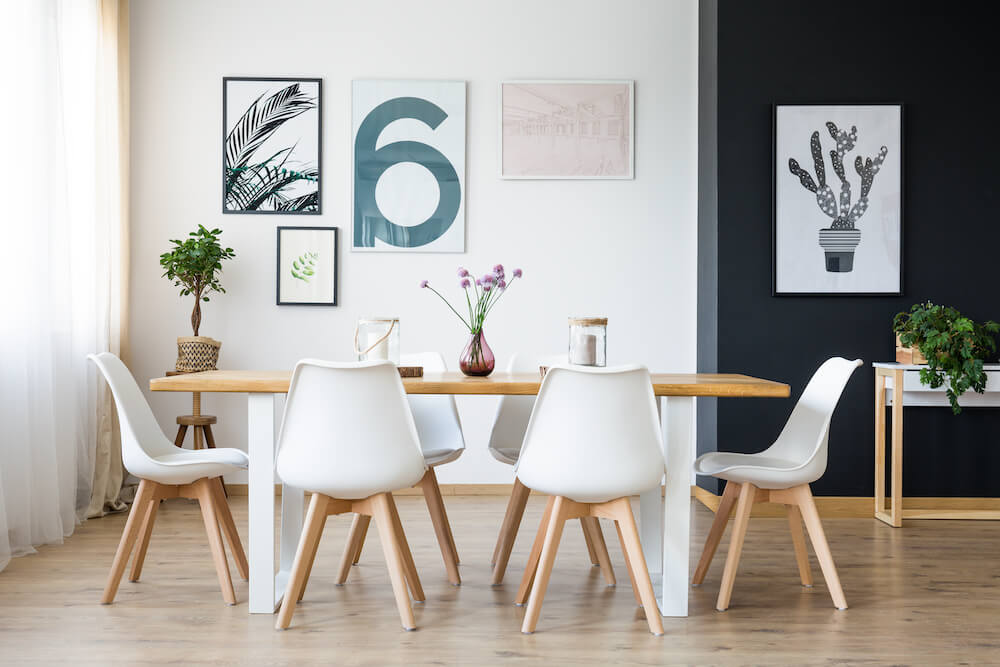 Tips to style black and white frames
There are thousands of ways to style black and white frames. You can use both black and white frames at the same time, you can also mix things up by throwing in a golden frame, and that would look stunning. Mixing shapes can be just as exciting as mixing colors for the frames.
Use squares, triangles, or circles to frame your art; mix these up, and your wall is ready. Another brilliant way of styling these walls is by using oversized frames. One big oversize frame, surrounded by smaller frames, is a phenomenal way of styling the frames.
As mentioned earlier, black and white art looks fantastic in these frames, and you can use black and white travel photos, a map of the world, or just the Eiffel tower and use these photos to express your love for traveling and art.